The List of Recipients:
Please click on the link below
Marek Jozef D. Goldyn
EXCELLENCE IN ARTS AND MEDIA COMMUNICATION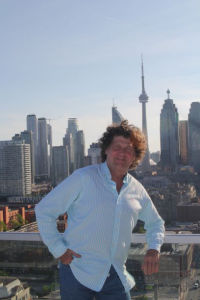 Marek Jozef D. Goldyn Founder and organiser of Proclamation of the European Union Day and Europe Day by all three political parties of the Province of Ontario since 2009 and being named Mr Europe by the Hon. Dipika Dimarla. Marek career is based on many years of experiences in the media field including publishing, broadcasting and international business.
Marek is Founder and CEO of The European Club of Canada –– a business and Community based organization.
Marek is the Original Founder of Proclamation of May – European Heritage Month in Canada. He is the publisher of Euro Canada News and The Canadian National News. He is a Press photographer known as Goldyn Foto in the Canadian public life.
A former Vice-Chairman of The United Nations Students' Association in Poland – Lodz Branch. An Alumni of the Economics and Sociology Department – University of Lodz, Poland and participant of the Professional sessions at Seneca College, Markham, Ontario.
Marek is a former Assistant to the Minister of Multiculturalism – Ontario and elected Member of Liberal Party of Canada – Etobicoke – Laksehore.
Marek loves Classical music, history of fine arts and travelling. He is fluent in Polish, English and Russian.
He is a member of The National Ethnic Press and Media Council of Canada.
Marek J.D. Goldyn – Photo by Chantel Elloway- Euro Canada News